Joanna Giersz, Jerzy Armata: Witold Giersz - Frame Paintings
The book is a fascinating look at the life and work of a master animator. Witold Giersz made dozens of films, which together brought him over 80 festival awards, among them prizes at Cannes, Cork, Oberhausen, Paris, Tehran, and Krakow. In his early films, Giersz pushed the boundaries of traditional animation techniques. But then he completely broke with conventional approaches with A Small Western, in which Giersz indulged his fascination with color as an artistic material in itself, developing the innovative motion painting technique that would dominate his subsequent work. The book is organized in four parts, beginning with an essay on Giersz's art, a wide-ranging conversation with the artist himself, interviews with others inspired by his pioneering films, and a comprehensive catalog of his creations.
Polish National Audiovisual Institute is a partner of this event.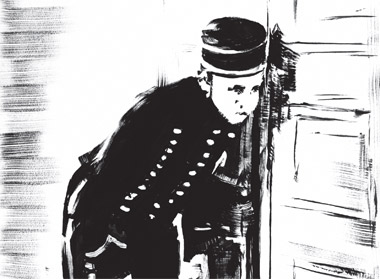 Michel Chion: Audio-Vision: Sound on Screen
This landmark book on the relationship between sound and image in film, by groundbreaking French theorist, composer, and critic Michel Chion appears in its first Polish translation under the title 'Audio-wizja'. Chion develops a wholly original terminology to support his comprehensive analysis, citing films ranging from Chaplin to Tarkovsky without omitting the Hollywood mainstream. The author questions the influence of image on conceptions of sound, identifies three distinct modes of listening to film, analyzes physical and cinematic audio-visual settings, and discusses concepts such as phantom sound and image, while drawing on examples from film, television, video-art, and music videos. A graduate of music and literature studies, Michel Chion is an acclaimed author and musique concrète composer. He is a lecturer at several institutions, including Université de Paris III, and is a regular contributor for 'Cahiers du Cinéma' and the 'BFI Film Classics' publication series. He has written multiple works on sound theory and analysis, as well as studies of the films of Stanley Kubrick and David Lynch. Chion writes with erudition and a readable style that make this thought-provoking book easily accessible yet fascinating reading for experts and casual film fans alike.