From 12 films in the International New Horizons Competition the Jury composed of Urszula Antoniak, Naomi Kawase, Lav Diaz, Amat Escalante and Przemysław Wojcieszek, awarded the Grand Prix and 20 000 € prize to From Thursday till Sunday (De jueves a domingo, Chile, Netherlands 2012) directed by Dominga Sotomayor Castillo.

Film critics associated in the International Federation of Film Critics have given the prestige FIPRESCI award to Neighbouring Sounds(O som ao redor, Brazil2012) by Kleber Mendonça Filho. On the FIPRESCI Jury sat Alison Frank, Müge Turan and Ola Salwa. The Audience Award went to Donoma(France, 2010) by Djin Carrénard.

In the Films On Art International Competition the Jury (Zbigniew Libera, James Benning, Susanne Sachse, Rebecca De Pas and Sean Farnel) gave the 10 000 prize to Punk Syndrome (Kovasikajuttu, Finland 2012) by Jukki Kärkkäinena and Jani-Petteri Passi.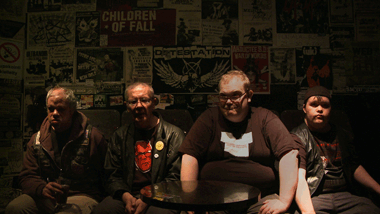 In the European Short Films Competition for best animation won Bobby Yeah (Great Britain 2011) by Robert Morgan. The prize for best documentary in this competition went to Without Evidence (Manque de preuves, France, South Korea 2012) by Hayoun Kwona. The prize for best experimental film went to The Ghost of Happiness (Des Gespents des Glück, Switzerland 2011) by Max Philipp Schmid. In the Jury of this competition sat Antoni Komasa-Łazarkiewicz, Urszula Skassa and Jakub Czekaj.
In the Polish Short Film Competition in the animation category won Oranges (2012) by Marta Szymańska, in the best documentary category won The Whistle (2012) by Grzegorz Zariczny, and in the best fiction film category won Echo by Marcin Filipowicz. The winners in this section were chosen by the international jury composed of Florian Weghorn, Ed Lawrenson, Anna MacDonald. The London Film Academy Award went to Sashka, Sashka (2012) by Michał Szcześniak.